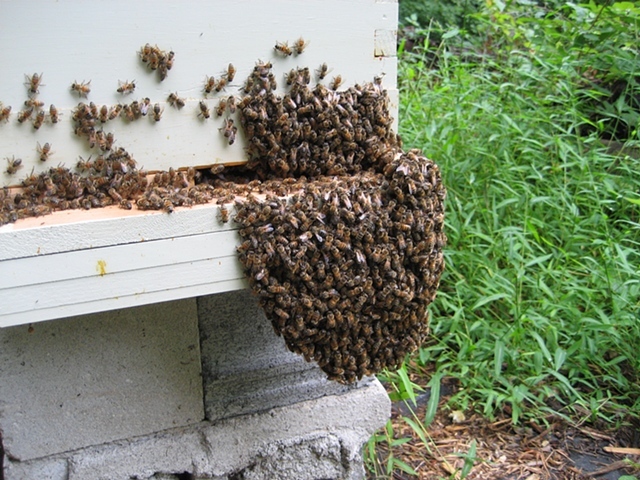 Hi! We're Beacon Bee: two artist/beekeepers living in Beacon, half way up the river in New York's Hudson Valley. Deb started beekeeping in 2007, partly out of curiosity and partly out of concern for the fate of pollinators.
Over time, we've developed a range of all-natural beeswax-based skin and hair products using only the finest ingredients, including beeswax taken from our own hives. Beacon Bee Balm is available in a variety of sizes, scents and formulations, and our hand rolled beeswax candles, gift bags and wedding favors are sure to please.
To view our products, follow the Shop link under "Shop and pix". If you are a retailer, please contact us for our wholesale prices.
Finally, more information on all things honeybee can be found by clicking on "Deb's Bee Blog". Follow us on Instagram and Facebook, and check out the pictures in the "Pix" folder under "Shop and Pix" for a peek at the life of the hives.
Ok, thanks for visiting!
-Deb+Matt
Click here to see our shop's newest additions.